If you're using the app in school, you can login as a student with a teacher code. This is an easy way to login, without creating a new account.
First, open the app and select login on the home screen.
On the login screen, switch to the "Teacher's code". Type in the code provided by the teacher.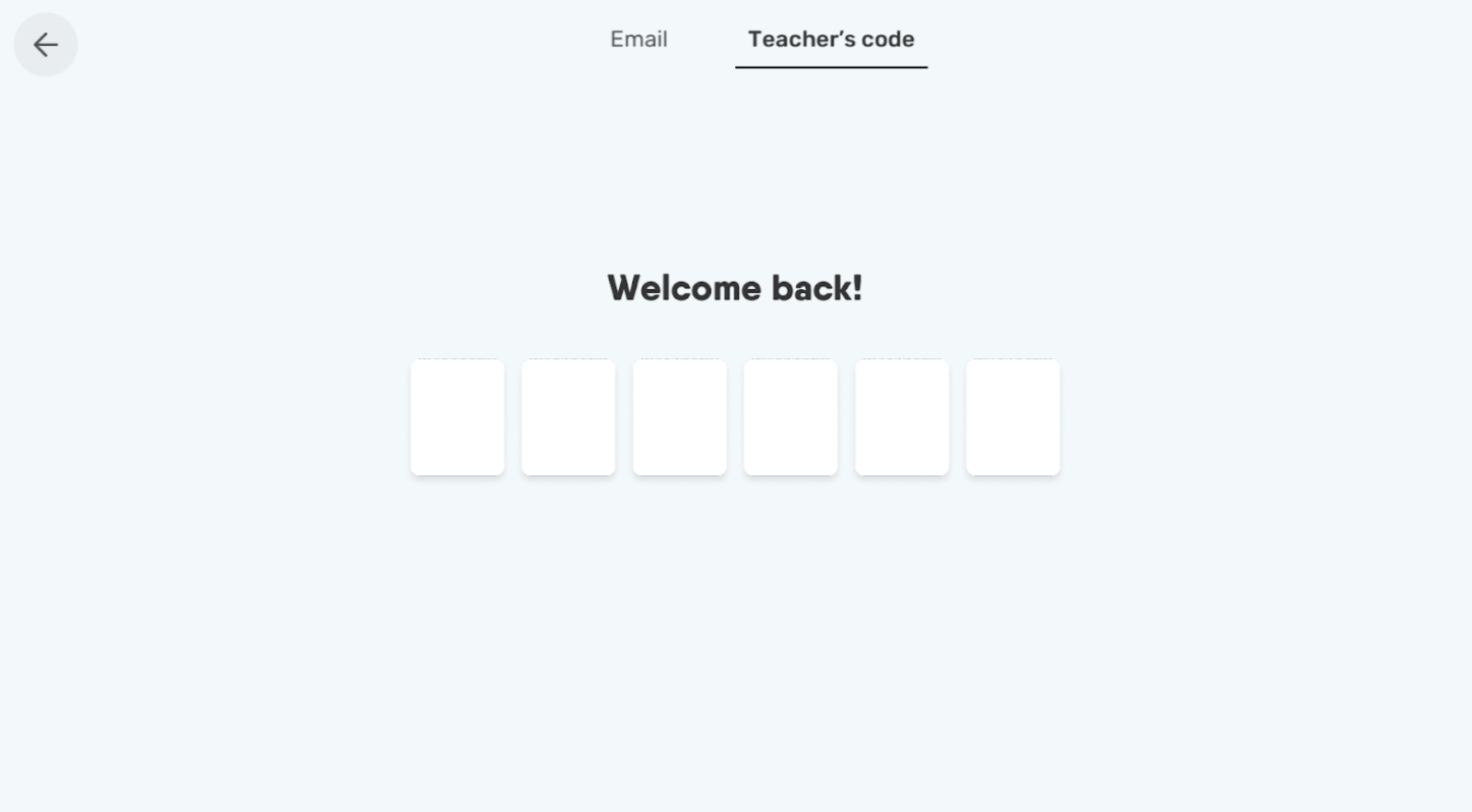 That's it, you're logged in and ready to code! 😊