1. Download the Robo Wunderkind App

Our app is available for mobile, tablet, and desktop on:
2. Create a teacher account
If you are a new user select the option "Create new Robo account", follow the signup instructions and make sure to select the option "School" on the second screen.
Your teacher account is created once you reach the screen with the teacher code. Each teacher has a unique code that all their students will use to log in to the Robo Wunderkind app. We do not ask for any student's personal information once they log in with your code.
3. Connect the orange block to the app
Turn on the orange block by pressing the button for 3 seconds.
On the app click on "Connect Robo".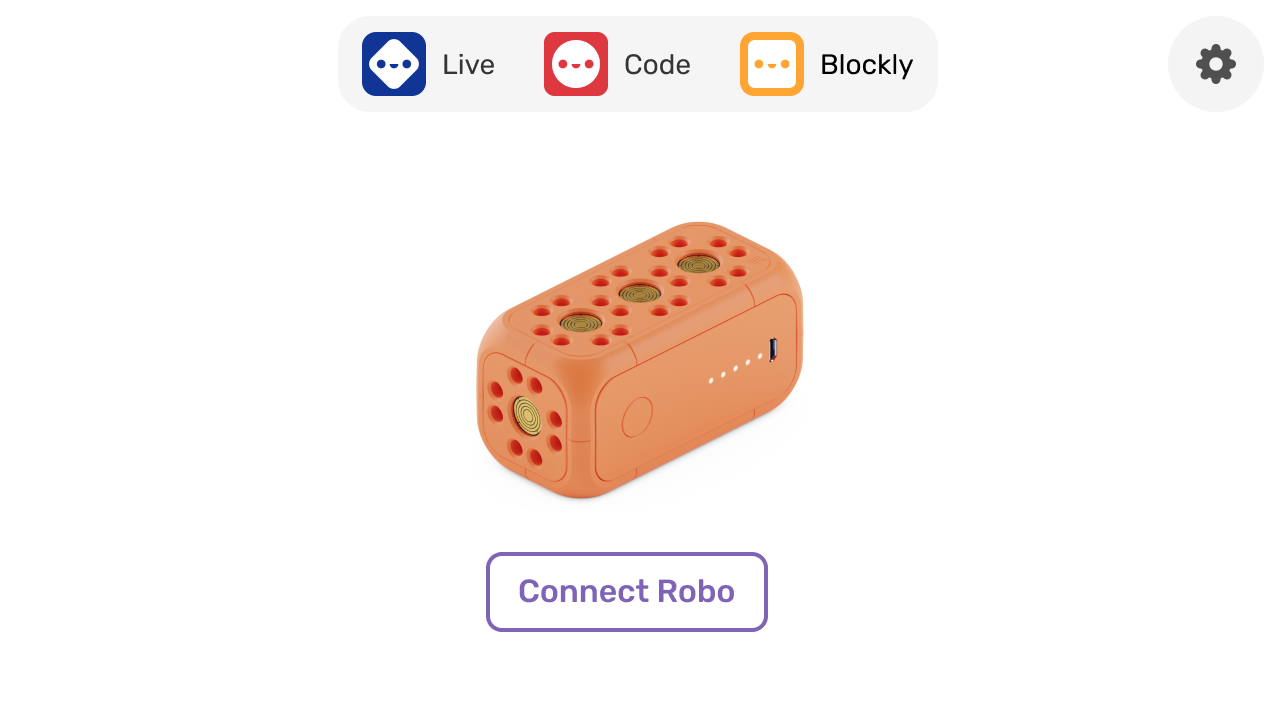 The app will start looking for the orange block and once the search is completed it will show the search results. Tap on "Connect".
If the orange block requires an update the app will prompt a screen that will guide you through the update steps so you can get access to the latest cool functionalities of our robot.
4. Name the orange block
Now that the orange block is connected to the app, tap on the name that appears under the orange block image and give a new name, for example, Robo 01.
Each orange block should have a different name so you can easily identify which block the app is connected.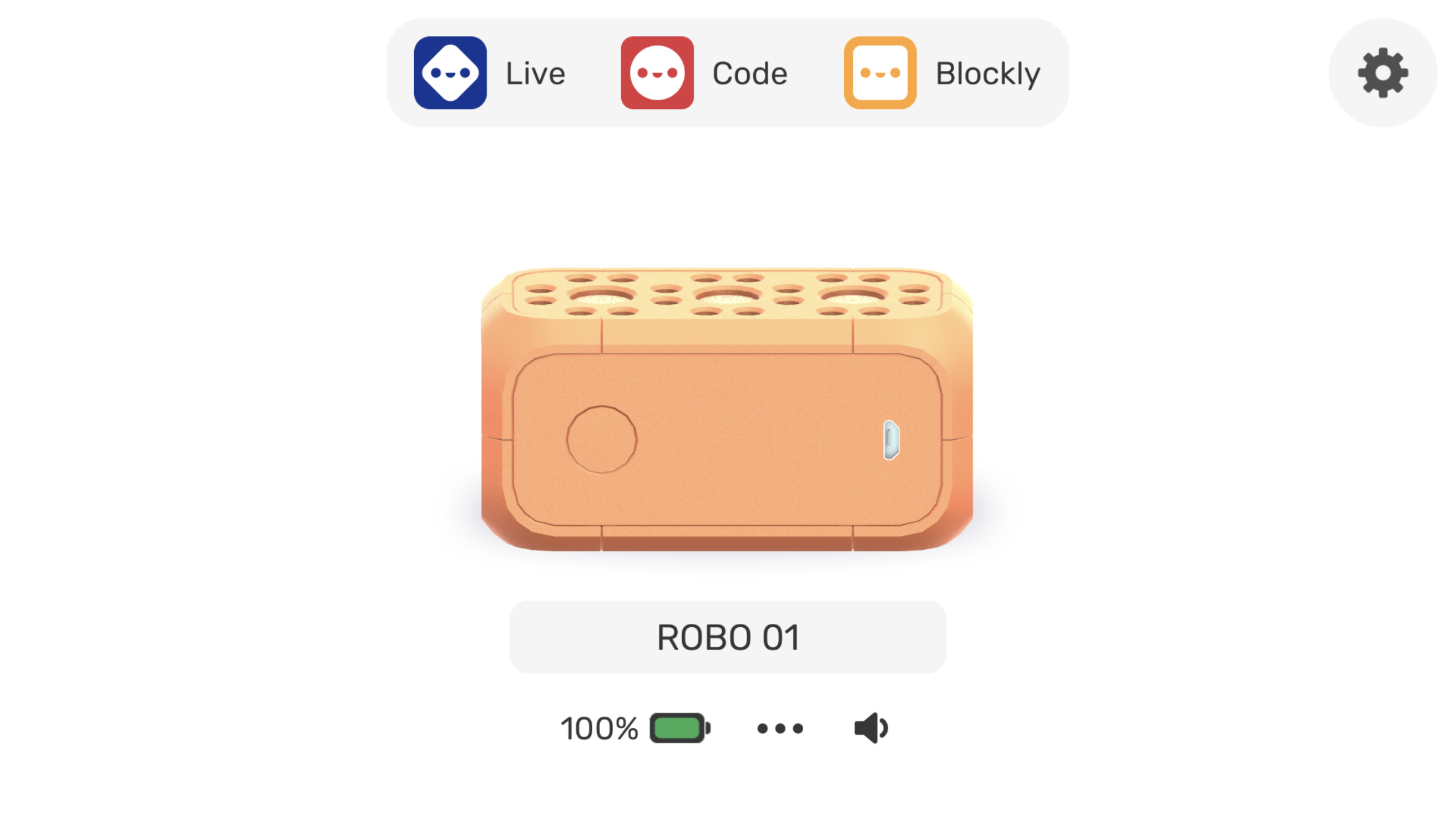 Stick a label on the orange block with the defined name on the app. (for example Robo 1)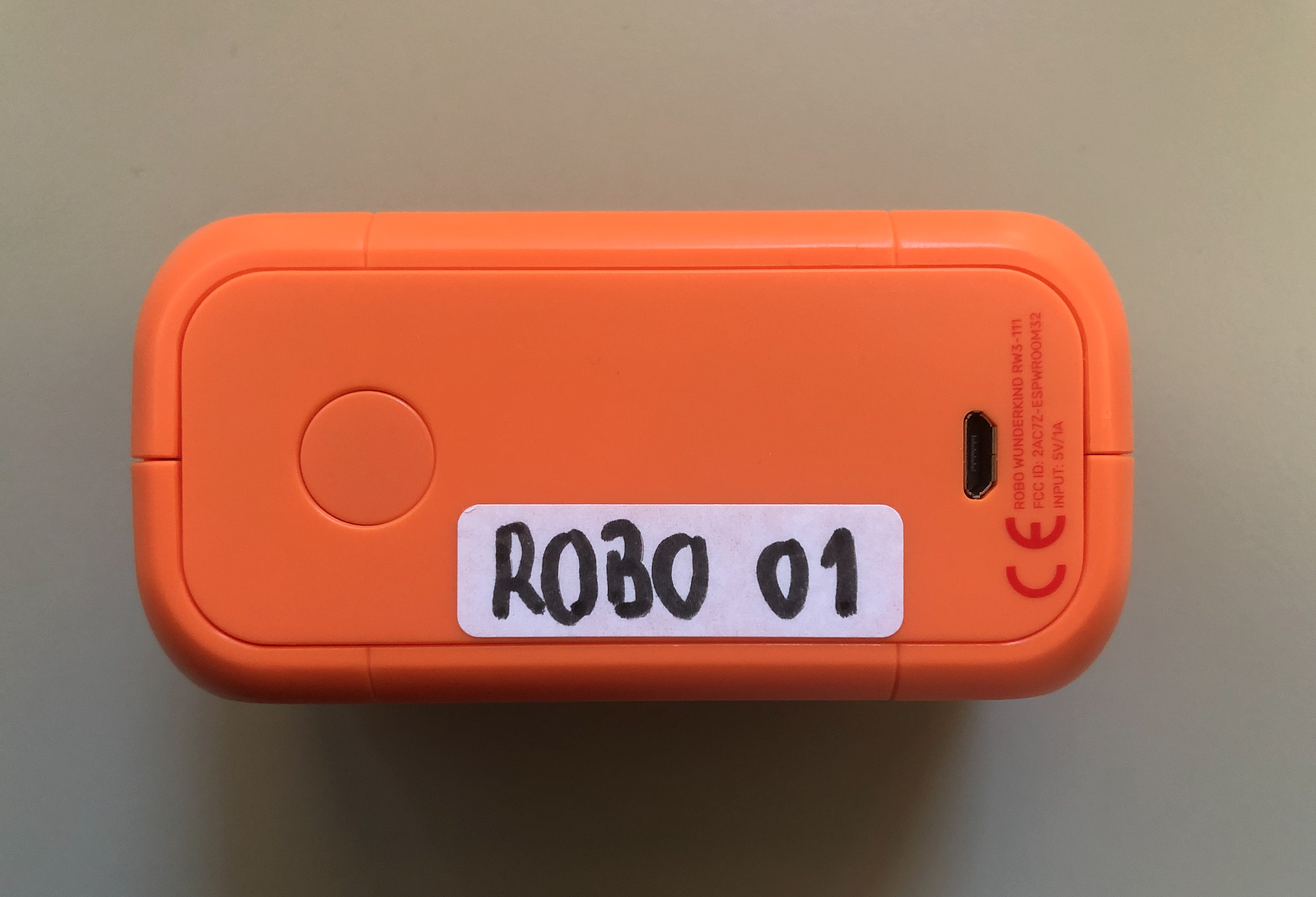 If you need any help feel free to reach out to us per email support@robowunderkind.com